Looking for a way to get your child interested in lacrosse? Are you looking for a starter program to get them comfortable and excited to run around and play the game?
1st Start Lacrosse is a program where the basics to the game are broken down and taught in a fun and exciting environment. It's for children, boys and girls, ages 4-7 and it will be coached by all former players now educators in the Philly area who have an extreme passion for the game.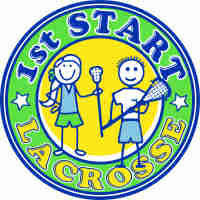 1st Start features a 6-week program on Sundays starting

September 24

where each session will be 60 minutes long. Lacrosse sticks (plastic) will be provided at every session along with a 1st Start STARTer pack, where each child will receive a 1st Start T-Shirt, Sweatband, and Sticker!
There will be 2 different 1st Start locations this fall Sabold Elementary School in Springfield (Delaware County) and Swarthmore College.
Make your child's 1st Start at lacrosse one they will NEVER forget!!